The New Paradigms of soft tissues assessment: medical imaging, machine learning and 3D printing
The seminar will be given by Paolo Gargiulo, Full Professor and Director, Medical Technology Center - Reykjavik University / University Hospital Landspitali
Date: 24 May 2021 from 10:00 to 12:00

Event location: Room 2.3, via dell'Università 50, Cesena - Online, Microsoft Teams digital platform

Access Details: Free admission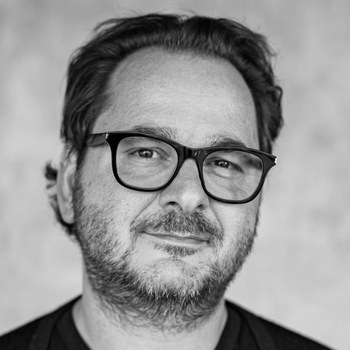 Abstract
The seminar will introduce to the ongoing projects and activities taking place at the University of Reykjavik within the Institute of Biomedical and Neural Engineering https://en.ru.is/bne.
The main focus will be on qualitative and quantitative assessment of muscles and bone from medical imaging modalities. This seminar will outline methods and applications of threshold-based techniques to assess in vivo muscle and bone tissue distribution in normal and pathological conditions using computed tomography (CT) imaging. These technologies and techniques have been used to study bone mechanical proprieties, analyze and quantify muscle morphology, visualize changes with 3D models, develop subject-specific numerical profiles, and assess muscle and bone changes during clinical treatments.
Applications of these methodologies are employed: to depict subject-specific muscle profiling associated with age and pathology, to illustrate and quantify muscle degeneration and its partial reversal via Functional Electrical Stimulation (FES), assessing cartilage morphology and denegation, EU project RESTORE and to highlight recovery following total hip arthroplasty (THA).
Furthermore, the seminar will introduce the ongoing work of establishing the national center of excellence on additive manufacturing, the Icelandic Center for Advanced Additive Manufacturing (ICAAM),
About the speaker
Paolo Gargiulo is a Full Professor and director at the center of the Medical Technology Center - Reykjavik University /University Hospital Landspitali. He studied at TU Wien and finished his Ph.D. in 2008. Paolo interests and expertise are mostly in: Medical Image processing, Neuroengineering, 3-D printing, and Medical technologies. He developed at Landspitali a 3D-Printing service to support surgical planning with over 200 operations planned with a significant impact on the Icelandic health care system and he currently cooperates with institutions in Italy and UK to establish similar infrastructures.
Paolo's lab currently includes the following facilities: high-density Electroencephalographic system (256-EEG), Postural control platform and Virtual reality system, polyjet 3D printer, and multimetric Biosignal platform for motion sickness assessment.
Contacts
Associate Professor

Dipartimento di Ingegneria dell'Energia Elettrica e dell'Informazione "Guglielmo Marconi"

Via dell'Università 50

Cesena (FC)

Tel: +39 0547 339251

Tel: +39 0547 339243

Fax: +39 0547 339208

Adjunct professor

Dipartimento di Ingegneria dell'Energia Elettrica e dell'Informazione "Guglielmo Marconi" - DEI

Viale del Risorgimento 2

Bologna (BO)