Libraries of Engineering and Architecture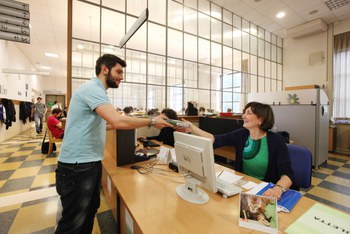 Reference libraries
The reference library for teachers, researchers and students of the department is the "Gian Paolo Dore" Library of Engineering, which has been merged into the Interdepartmental Library of Engineering and Architecture – BIIA. 
Teachers, researchers and students based in the Cesena Campus can use the services of the Central Library "Leon Battista Alberti" of the Cesena Campus - Central Section. 
To learn more about their organisation and activities, and to access their services, please visit their respective websites.