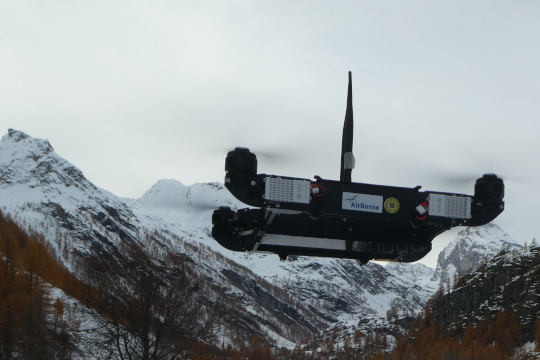 Airborne Project: today also on YouTube
Despite the emergency context has put a strain on the conduct of the laboratory and testing activities, the Airborne Project has made great strides forward.
Published: 05 May 2021 | Innovazione e ricerca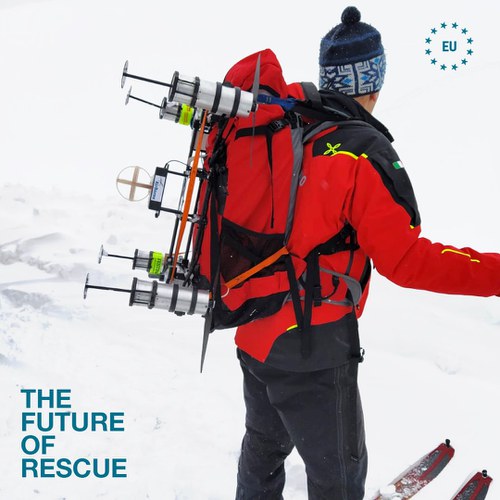 Thanks to the UE H2020 funding, over the 3 years the consortium partners have developed an innovative system for quick localization of victims buried by avalanches, that is a new drone equipped with the two forefront sensor technologies nowadays used in Search&Rescue operations in case of avalanche, namely the ARTVA and RECCO.
The Consortium goal is now feeding professional S&R teams/associations with effective ICT technologies by creating a business opportunity and contributing to address several shortcomings of current operations.
Of course, it hasn't been possible to organize a final event to present the drone fully equipped with the RECCO and the ARTVA technologies. For this reason, we decided to let them tell directly by the protagonists of the research: the project partners!
The first interviews are already online on the new Airborne YouTube Channel.
But not only: the channel also collects videos of the most significant field tests.
The end of the project is approaching, but Airborne exploitation activity does not stop: new video interviews will be published in the coming months and...we hope to see this technology soon live at work in our mountains!