Cooperation Agreements
Agreements held between the Department and foreign Universities to jointly pursue educational and research objectives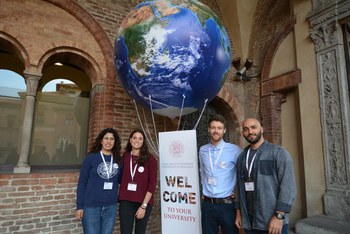 Cooperation Agreements are agreements held between DEI and foreign Universities (European and non-European) to pursue educational and research objectives, using their own funds and resources. 
It is possible to activate cooperation agreements for abroad mobility for both teachers and students.
There is no Call publication and for further information it is necessary to contact Teaching Office or the agreement's coordinator.
At the moment, DEI has signed cooperation agreements with:
Contacts
Associate Professor

Dipartimento di Ingegneria dell'Energia Elettrica e dell'Informazione "Guglielmo Marconi" - DEI

Viale del Risorgimento 2

Bologna (BO)

Tel: +39 051 20 9 3039